Scoring Big in the Sports Social Media Arena
Do you love sports and social media? Well, imagine if you could combine these passions into a lucrative career. Studies reveal that jobs in sports social media are booming, offering top payouts for work that's both engaging and fun.
This article will guide you on how to pursue these opportunities, sharing tips on where to start, what skills are required, and how much income potential there is. Get ready – your dream job awaits!
Understanding the Role of a Sports Social Media Manager
A sports social media manager is in charge of online communications for teams or athletes. They make posts, chat with fans, and study social media data to make things better. These jobs are key in making a strong online spot for sports stars and groups.
These managers must know the ins and outs of every site like Instagram or Twitter. Trends change fast so they always have to be ready to shift gear. A good manager makes fun posts that grab people's attention.
For this job, you need skills in writing copy and making cool graphics. It helps your work stand out among all other posts.
Working as a freelancer adds lots of freedom to their life but can also mean more tasks on top of taking care of social media sites. This role lets them blend love for sports with an eye for what will get likes online into one dream job!
Becoming a Sports Social Media Manager
Becoming a social media manager in the sports industry is an exciting opportunity to combine a passion for sports with digital marketing expertise. The role involves managing social accounts and digital content strategy for teams, leagues, athletes, brands, and sports media outlets.
Key skills include creating engaging posts, driving fan interactions through live coverage, organizing contests and takeovers, managing influencer partnerships, and analyzing fan data and metrics. Excellent writing and creative abilities tailored to diverse sports audiences are essential.
Many sports social media managers start by gaining experience through entry-level community coordinator or marketing roles for teams and work their way up. Earning a marketing, communications, or digital media degree with an emphasis on social platforms provides a strong foundation.
Volunteer social media work for local teams can also demonstrate skills. With the massive popularity of sports social media, opportunities exist both on team/league staffs and at digital firms dedicated to the sports space.
Getting the Right Qualifications
You need the right skills for sports social media jobs. First, you should have a good understanding of popular sports. Then, knowing how to use social media tools is a must. You will manage accounts on Instagram, Facebook, Twitter and others.
To become a Sports Social Media Manager, you might need more training. Getting a degree in Athletic Administration or Sports Management helps, while some people get degrees in marketing or social media management.
Building a Strong Portfolio
To do well in sports social media jobs, a strong portfolio is key. This shows your work history and skills to people who may want to hire you. In this collection of work, put items that show what you can do.
These might be social media campaigns or engaging posts you made for other jobs. Also include any graphics you created or powerful content calendars that helped a brand stand out on platforms like Instagram, Facebook or Twitter.
A good portfolio gives proof of your success with tasks related to being a sports social media manager. It tells potential clients in the sports industry that they can trust your abilities.
Networking in the Sports Industry
Networking is crucial for advancing a career in the competitive sports industry. Attending games and events provides opportunities to connect face-to-face with team/league staff and demonstrate passion. Industry meetups, conferences, and socials allow meeting fellow professionals and exchanging ideas.
Social media networking involves actively engaging with sports brands, journalists, and influencers through comments and sharing content. Joining sports business associations opens access to job boards and networking events, while volunteering or taking internships at teams, events, and sports nonprofits enables building connections.
Partnerships with sports marketing agencies also offer exposure to clients seeking creative talent. The sports world is tightly knit, so cultivate organic relationships based on mutual interests, not just transactions. Each connection expands one's network and potential job leads.
Top Sports Social Media Jobs
The meteoric rise of social media has created countless new career opportunities within the thriving sports industry. Teams, leagues, media outlets, and brands now leverage social platforms to engage fans, drive viewership, and build communities.
This requires creative professionals to manage digital content strategy, cultivate fan bases through engaging posts, capture live events, and analyze data to optimize efforts. Some of the most sought-after sports social media roles include social media coordinators and managers for teams and leagues. There are also jobs for digital content creators, community specialists for sports brands and companies, and social media editors for sports media publishers.
These positions enable combining passion for sports with skills like writing, digital content creation, fan engagement strategies, and data analytics. With social media's popularity in sports still rising, qualified candidates can find exciting new opportunities to support the digital presence of their favorite teams, athletes, brands, and sports entertainment companies.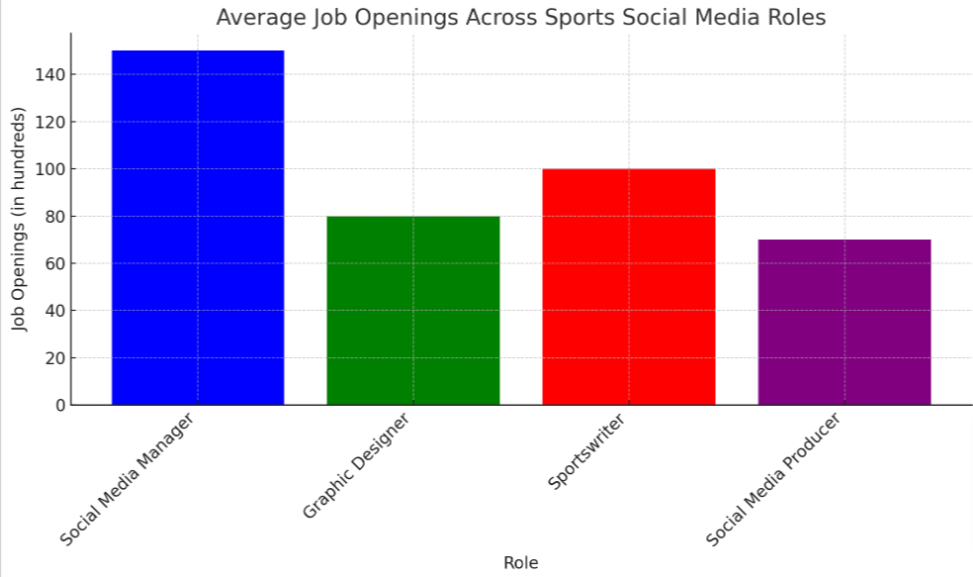 Social Media Producer
Social media producers are an integral part of the sports industry, responsible for creating and sharing engaging content on social media platforms. They use their creativity to develop compelling posts that attract followers and drive traffic to websites.
Remote sports jobs in social media production are available, allowing individuals to work from home while still contributing to the success of sports teams and organizations. Graphic designers are also highly sought after in this field, as they play a crucial role in creating visually appealing content for social media producers.
If you have a passion for both sports and social media, becoming a social media producer could be an exciting career path for you.
Sports Online Marketer
Sports marketers play a crucial role in promoting sports teams, increasing fan support, and attracting sponsorships. They work closely with their teams to create engaging content and manage social media campaigns.
By analyzing data and insights, they measure the success of their marketing efforts and make adjustments as needed. Collaboration with other departments within sports organizations is essential for coordinating integrated marketing campaigns.
As brand representatives, sports marketers ensure that the voice and color scheme remain consistent across social media channels to connect with the audience and drive sales.
Sports Graphic Designer
Sports graphic designers are in high demand in the sports industry. They create graphics for both print and digital materials. They are responsible for creating logos, images, and other visual elements for marketing and promotional materials.
The demand for sports graphic designers comes from the need to attract and engage fans through visually appealing content. They work closely with social media managers to ensure cohesive branding and messaging across all platforms.
Sportswriter
Sportswriters are responsible for creating written content about sports. They write articles and reports that provide information and analysis about games, teams, and athletes. These writers need to have excellent writing skills and a deep knowledge of various sports. These articles are then shared on social media to spread the word worldwide.
They often attend sporting events and press conferences to gather information for their articles. Sportswriters may also contribute to social media platforms by posting their articles or engaging with followers.
The demand for sportswriters remains strong as sports fans continue to look for reliable and engaging content about their favorite teams and athletes.
Sports Social Media Job Descriptions
The duties of a Social Media Producer include managing and creating content for social media platforms, engaging with followers, and analyzing analytics to improve strategy.
Duties of a Social Media Producer
A social media producer working in the sports industry has important duties to fulfill. They are responsible for creating engaging content, such as writing catchy captions and planning posts in advance using a content calendar.
They need to manage social media accounts and respond to customer inquiries promptly. Along with this, they also play a role in content creation by taking photos, making videos, and designing graphics that represent the brand's voice and color scheme.
Social media producers have the opportunity to specialize in specific platforms or niches within the sports industry. It is worth mentioning that a degree is not necessary for this job; individuals can learn the required skills online through platforms like Skillshare or YouTube.
Responsibilities of a Sports Marketer
A sports marketer has important responsibilities in promoting sports teams and attracting sponsorships. They focus on building the brand and image of the team or organization. This involves managing social media platforms, creating engaging content, and interacting with fans.
Sports marketers also develop marketing strategies, including advertising campaigns and collaborations with other brands. It is their job to understand the target audience and analyze data to measure the success of their efforts.
They work closely with other departments to ensure effective marketing approaches.
Role of a Sports Graphic Designer
Sports Graphic Designers have a crucial role in the sports industry. They create graphics for both print and digital materials like logos, images, and visual content. Their work helps enhance the visual identity and brand image of sports organizations.
Sports Graphic Designers are in high demand to create eye-catching content for social media platforms. They often collaborate with social media managers to make engaging designs that catch people's attention.
The flexibility of working on a contract or per-project basis allows them to have control over their schedules while doing what they love in the sports world.
Tasks of a Sportswriter
Sportswriters in social media management jobs have a variety of tasks to fulfill. They create engaging content for sports fans, including articles and posts about games, players, and teams.
Sportswriters also write captions for photos and videos that are shared on social media platforms like Instagram, Facebook, Twitter, and LinkedIn. They work to gain followers and manage social media accounts by monitoring comments, responding to messages from fans or followers.
Some sportswriters choose to specialize in specific niches or platforms such as fantasy sports or eSports. This allows them to target a specific audience while focusing on the topics they are most passionate about.
Sportswriters can use their creativity and writing skills to engage with fans through their words while building a strong online presence for themselves or the brands they represent.
It's important to note that a degree is not required to become a sportswriter in social media management. Many skills can be learned online through platforms like Skillshare or YouTube courses dedicated specifically to sports writing.
Aspiring sportswriters can develop their knowledge of various sports by watching games, reading news articles, and connecting with other industry professionals.
Where to Find Sports Social Media Jobs
You can find sports social media jobs on platforms like Upwork, Flexjobs, Fiverr, and Freelancer.
Upwork
Upwork is a popular platform where freelancers can find a wide range of sports social media job opportunities. It allows freelancers to showcase their skills and experience through their profiles and portfolios.
Upwork also provides a platform for freelancers to negotiate their rates and terms with clients, making it easier for them to find remote work opportunities in the sports social media industry.
The platform has a rating and review system that helps freelancers build a strong reputation in this field.
Flexjobs
FlexJobs is a trustworthy job board that specializes in remote work opportunities. It is highly recommended for those seeking remote sports jobs that can be done from the comfort of their own homes.
FlexJobs offers a wide range of remote sports positions, allowing individuals to find flexible and fulfilling work in the sports industry. Whether you are looking for social media management gigs, freelance opportunities, or other types of sports-related jobs, FlexJobs provides a reliable platform to connect job seekers with employers offering remote positions.
So if you're passionate about sports and want to get paid doing what you love, consider checking out FlexJobs for exciting remote job opportunities in the sports field.
Fiverr
Fiverr is a popular platform where you can find sports social media jobs. It connects freelancers with clients who are looking for help with their social media needs. Whether you're skilled in content creation, managing social media accounts, or running social media campaigns, Fiverr offers a variety of gigs for sports enthusiasts like yourself.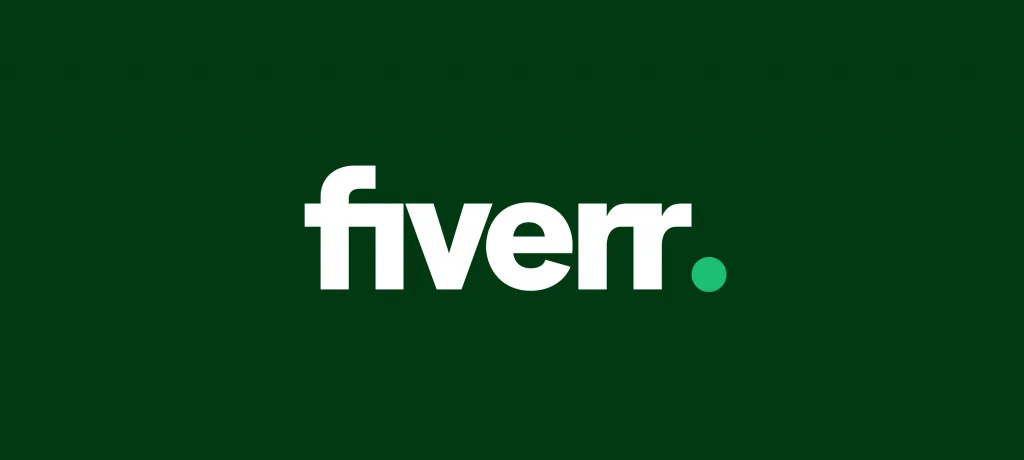 You can set your own prices and work hours, making it a flexible option to earn extra income doing what you love. With Fiverr, you have the opportunity to showcase your skills and connect with clients in need of your expertise in the sports industry.
Freelancer
One option for finding sports social media jobs is to sign up as a freelancer on platforms like Upwork, Flexjobs, Fiverr, and Freelancer. These websites connect freelancers with employers looking for specific skills or services.
As a freelancer, you can create your profile, showcase your portfolio, and apply directly to job postings that match your expertise. This allows you the flexibility of working from home and choosing projects that align with your interests in sports social media.
Additionally, these platforms often offer various payment options and provide a way for you to build your professional network within the industry.
Salary Expectations for Sports Social Media Jobs
Starting a career in sports social media jobs can be financially rewarding. Here are a few things to consider about the salary expectations in this field:
Salary ranges greatly depending on various factors such as your skills, experience, and the size of the organization you work for.
Sports social media managers often earn an average salary of $50,000 to $75,000 per year.
The pay for sports social media jobs can vary greatly, with top dollar being paid to those with the most experience and skills.
Some sports social media jobs may offer additional bonuses or incentives, such as free tickets to games or access to exclusive sporting events.
The demand for qualified sports social media professionals is on the rise. This surge in demand is likely to push up salary expectations in the coming years.
Jobs in professional sports teams or major sporting events can generally offer higher salaries compared to roles in smaller, local sports organizations.
It's important to note that salaries in sports social media jobs, like most professions, typically increase with age and experience.
Depending on the organization, a portion of your salary may be commission-based, especially in roles like a sports marketer or agent.
Tips for Success in Sports Social Media Jobs
Stay organized and use an affordable social media scheduler to effectively manage your content.
Staying Organized
Staying organized is crucial for success in sports social media jobs. As a social media manager, you need to manage tasks and deadlines effectively to ensure everything runs smoothly.
Having strong organizational skills and attention to detail is highly valued by employers in this field. Consistency is also key when it comes to posting content on social media platforms.
By staying organized, you can plan ahead and schedule posts in advance, ensuring that your audience receives regular updates. Additionally, using analytics tools to track the performance of your posts allows you to make data-driven decisions and improve your overall strategy.
Using an Affordable Social Media Scheduler
Scheduling social media posts can be made easier and more cost-effective by using an affordable social media scheduler. Tools like Hootsuite, Buffer, and Later provide options for planning and scheduling posts in advance, ensuring a consistent posting schedule without the need for manual updates.
By choosing an affordable and user-friendly scheduler, individuals in sports social media jobs can save money that they can use for other purposes like planning a vacation. Creating a content calendar and strategizing posts in advance also helps to stay organized and maintain a cohesive social media presence.
Paying Attention to Analytics
Analytics play a vital role in sports social media jobs. They provide valuable insights that help social media managers measure and improve their performance. By analyzing data, managers can understand the success of their campaigns and gain knowledge to shape future strategies.
Tracking engagement metrics such as likes, shares, comments, and click-through rates allow them to evaluate content effectiveness and adjust accordingly. Analytics also help in understanding the preferences and interests of followers, enabling managers to create targeted and engaging content that resonates with the audience.
In short, paying attention to analytics is essential for optimizing social media presence in the world of sports.
Considering Running Advertisements
Running advertisements can be a beneficial strategy for social media managers in the field of sports. It allows them to showcase their skills and potential results to clients. By running targeted ads, they can attract more attention and reach a wider audience.
This can lead to higher engagement, increased brand awareness, and ultimately more business opportunities. Running advertisements is an effective way for sports social media managers to demonstrate their expertise and highlight the value they bring to their clients' campaigns.
Pros and Cons of Working in Sports Social Media
Working in sports social media has its unique set of advantages and drawbacks.
Pros:
Flexibility: This job often allows flexible hours and remote work, which can be a plus for people seeking a better work-life balance.
Engagement: It allows you to engage with a community of sports enthusiasts, adding an element of fun to your job.
Earning Potential: With the right skills and strategies, there is a potential to earn a good income, as the average salary of a social media manager is approximately $51,000 per year.
Creative Outlet: You can express creativity through content creation, including writing captivating captions, designing graphics, and shooting eye-catching photos or videos.
Continuous Learning: The ever-evolving nature of social media platforms keeps you on your toes and promotes continuous learning and growth.
Cons:
High Pressure: There can be pressure to continually produce high-quality content and keep up with the fast-paced nature of social media.
Negative Comments: Dealing with negative comments or backlash on social media can be challenging and stressful.
Unpredictable Hours: Although flexibility is a pro, it may also mean unpredictable hours, especially during high-profile sports events.
Constant Monitoring: Social media networks operate 24/7, which means the need for constant monitoring, even during off-hours.
High Competition: The sports social media field is highly competitive, making it essential to always stay updated and innovative.
Explore the Opportunities
Sports social media jobs offer a great opportunity to earn good money while doing what you love. With the right qualifications, building a strong portfolio, and networking in the sports industry, you can land top-paying roles like social media producer, sports marketer, or sports graphic designer.
So why not turn your passion for sports into a lucrative career in social media? Start exploring these exciting job opportunities today.