A Deep Dive into Reddit's Remote Job Market
With over 430 million monthly active users, Reddit is home to diverse communities discussing every topic imaginable. Among these niche forums are subreddits dedicated specifically to finding remote work opportunities. Reddit can be a valuable platform to discover entry-level and freelance positions that allow you to get paid for simple online work.
In subreddits like r/forhire, r/remotework, r/OnlineJobs, and r/WorkOnline, users regularly post job openings for writers, virtual assistants, programmers, designers, customer service reps, and more. The listings run the gamut from one-time gigs to long-term employment.
While you should still do due diligence to avoid scams, many real employers actively recruit through Reddit. The site provides a centralized place to find plenty of flexible, work from home openings. You can browse based on your skills and interests to find the right match.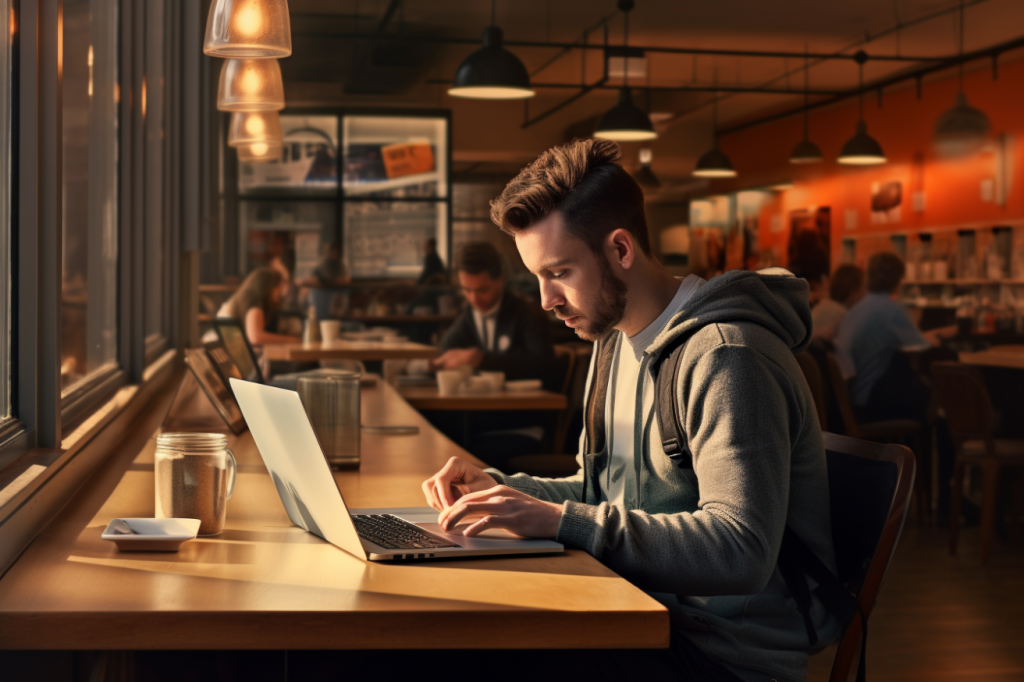 In this article, we'll dive into tips for:
Finding the best job subreddits for your needs
Evaluating which openings are worth your time
Crafting stand-out applications
Acing the interview process
The great thing about Reddit remote work is that requirements are often not as stringent as traditional job boards. You can gain valuable experience in entry-level positions. With perseverance, you can get hired for legitimate work from home jobs found on Reddit.
Finding Relevant Subreddits
With countless active communities, Reddit can seem overwhelming at first. Here are some of the best subreddits to begin your search for remote work:
r/forhire – This is one of the largest communities dedicated to freelance, contract, and remote job listings across all industries and skill sets. Browse by tags like [Hiring] and keywords in post titles to focus your search.
r/RemoteJobs – As the name suggests, this subreddit consolidates openings for full-time or part-time telecommuting gigs. It's a good place to discover established companies hiring for remote staff.
r/WorkOnline – A wide range of online money-making opportunities are posted here, including freelance work, microtasks, academic writing, surveys, and more.
r/SlaveLabour – Despite the odd name, this subreddit lists quick paid tasks or "gigs" that can be done for $5 to $100. The jobs mostly center around writing, graphic design, data entry, and administrative work.
r/Jobs4Bitcoins – A unique subreddit focused on jobs paying in cryptocurrency rather than standard currencies.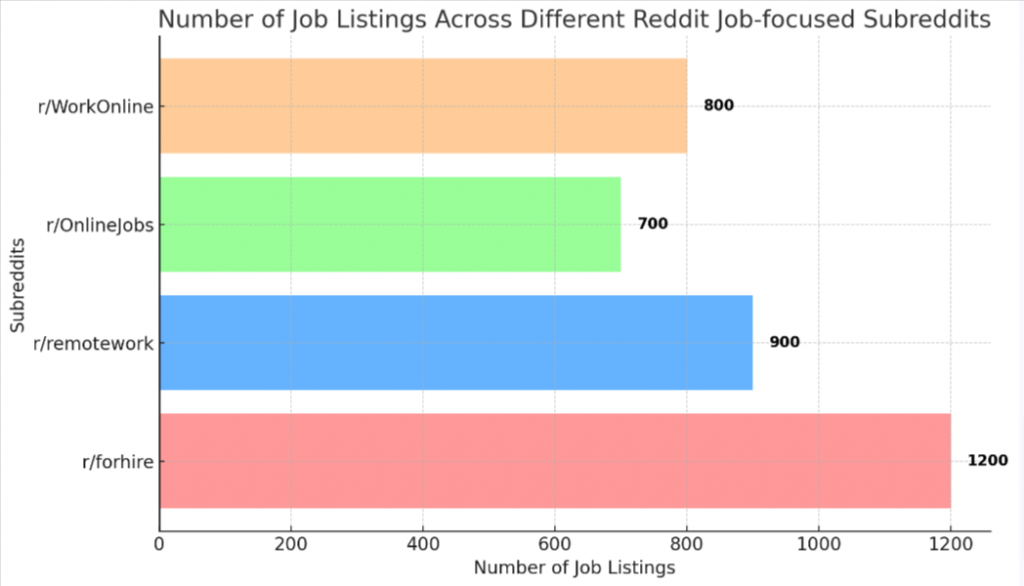 Don't limit yourself to these. Using Reddit's search bar, you can find subreddits dedicated to remote work opportunities in your specific country, city, or niche field. For example, do a search for "remote social media jobs" and filter by subreddits to uncover targeted communities. Subscribe to the most fruitful ones to get post notifications.
When browsing listings, take advantage of Reddit's sorting features. Try setting the sort to "New" and "Top – Past 24 hours" to see the latest openings. Use search operators like "Hiring" or keyword tags to filter relevant post titles too.
The right subreddits make finding legit remote jobs much easier. With some digging, you can discover great communities tailored to your skills and interests.
Evaluating Job Postings
While most remote job postings on Reddit are authentic, you still need to do some due diligence before applying. Here are some tips for spotting sketchy listings:
Claims of unrealistic earnings like "$1000 per day guaranteed!". Anything promising quick riches is suspect.
Requests for upfront payment for "training", "classes", or "certification". Some MLMs and scams operate this way.
Poor writing quality and grammar errors. Sloppy posts may indicate a sloppy company.
Generic descriptions that don't provide many details. Legit employers will be specific.
Brand new Reddit accounts with no other posts. Could be someone scamming then abandoning their account.
When evaluating listings:
Research the company posting the job. Are they real with a professional website and online presence?
Ask clarifying questions about pay rates, responsibilities, required hours/availability, etc.
Check if they have posted other remote openings before. Repeated hiring indicates an established need.
Browse their post history. Active engagement on Reddit is a decent sign.
Look up reviews on sites like Glassdoor and Indeed about the company culture and management.
If something seems fishy, ask for advice in communities like r/WorkOnline.
With some simple vetting, you can filter out the very obvious scams. Don't waste time applying for vague posts from untraceable people. Legitimate companies will provide clarity if you inquire.
Optimizing Your Application
Once you've found promising listings from reputable companies, it's time to set your application up for success:
Carefully review the application instructions and follow them exactly. Submit any requested info like a resume, cover letter, portfolio samples, etc.
Customize your resume and cover letters to match the skills and requirements in the job posting. Highlight relevant experiences.
Keep your application documents polished, error-free, and professionally formatted.
Express enthusiasm and interest in the company and position. Mention why it appeals to you specifically.
If allowed, follow up after submitting your application to reiterate interest. Send a brief email thanking them for considering you.
Check that your Reddit history presents you positively. Remove any concerning posts/comments.
Apply fast. Popular positions get flooded with applicants very quickly.
Follow the company's social media presence to stay updated on hiring. Engage with their content.
Avoid copy-pasting generic applications. Treat each application uniquely.
Have someone else review your application materials before submitting. Get a second opinion.
Putting extra care into customizing your documents, following instructions, and showcasing genuine interest can help your application stand out from the masses.
Avoid spamming irrelevant applications and make sure your Reddit presence is presentable. With some extra effort, you can boost your chances of landing that remote job!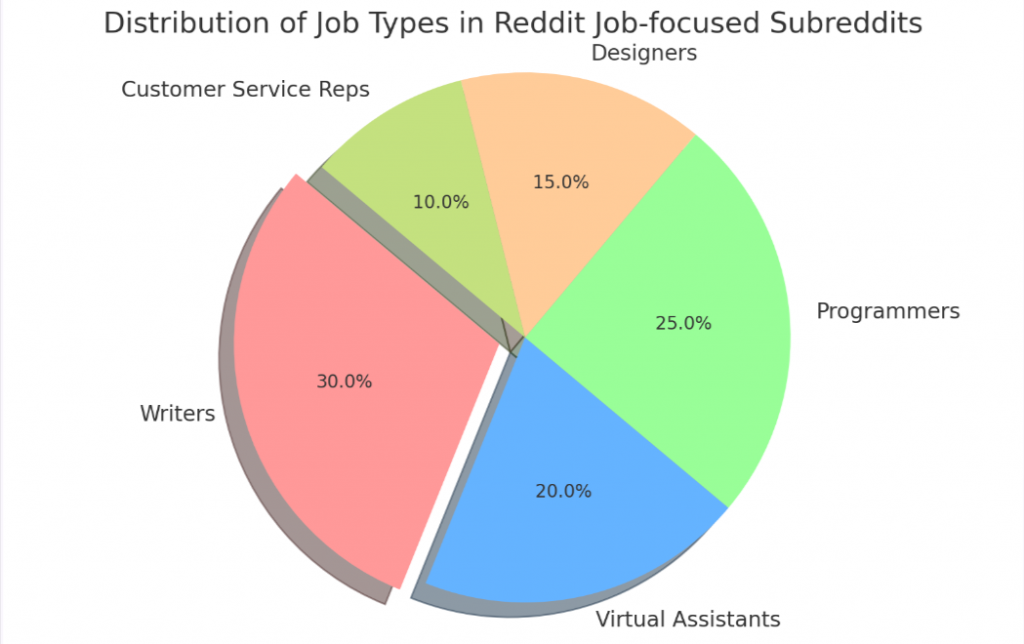 Interview Preparation
If your application catches a hiring manager's eye, you may get invited for a remote interview. Here are some tips to help you ace it:
Thoroughly research the company, position, and your interviewers ahead of time. Understand what they look for.
Prepare answers and talking points around common questions like "Tell me about yourself", "Why do you want this job?", and "What are your strengths and weaknesses?"
Have a professional environment set up for video interviews. Position camera at eye level, ensure good lighting, minimize background noise/distractions.
Dress professionally as you would for an in-person interview. Keep a neat, appropriate appearance.
Have your computer equipment, webcam, and internet connection tested in advance. Upgrade bandwidth if needed.
Have a resume, cover letter, pen and paper ready to reference. Taking notes shows engagement.
Be ready to describe examples, anecdotes, metrics that prove you have the required skills. Quantify achievements.
Send thank you notes reaffirming your interest and qualifications. Follow up promptly if schedule permits.
Be prepared but avoid memorizing responses word-for-word. Sound natural. Ask engaging questions.
Be attentive with good eye contact, posture, and active listening skills throughout the call. Limit distractions.
With preparation and practice, you can convey professionalism and enthusiasm during your virtual interview. Treat it as you would an in-person meeting. Following these tips can help secure that remote job offer.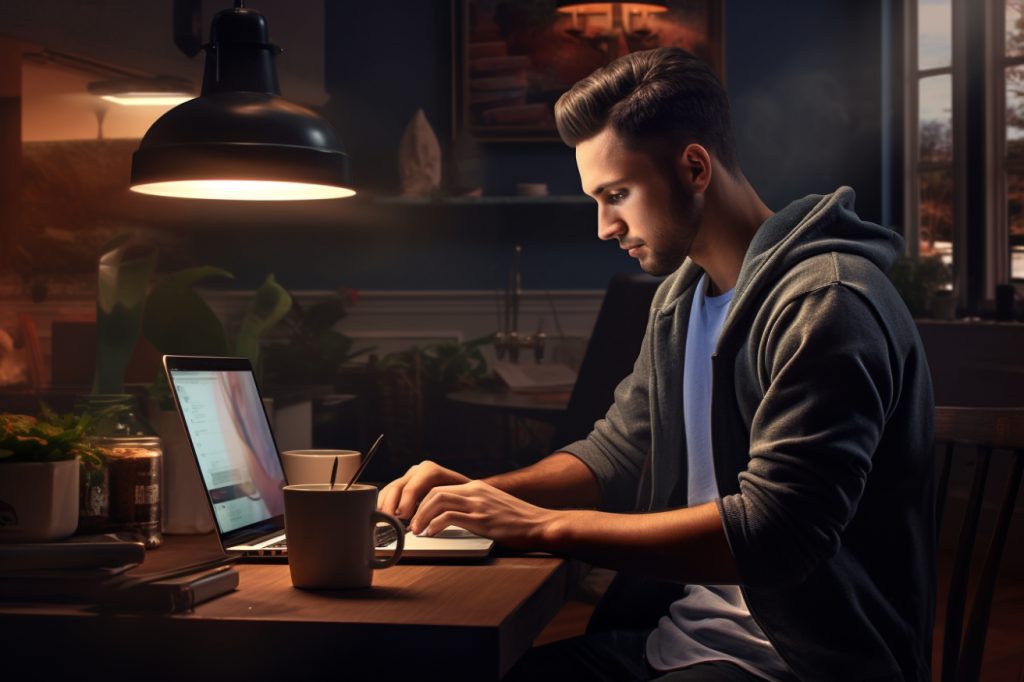 Get Started Today
Finding legitimate and well-paid remote work through Reddit does take some persistence. But with the right approach, it can be a fruitful way to secure an online job. Here are some final tips to get started:
Set aside time each day or week to search and engage with relevant subreddits. Consistency is key.
Leverage Reddit's search tools to find openings matching your skills and interests.
Curate and subscribe to subreddits frequently posting quality leads.
Customize resumes and cover letters to match company needs.
Stand out by being responsive, professional, and engaged throughout the hiring process.
Don't get discouraged by rejections. Keep persevering through applications.
Be open-minded to roles you may not have initially considered. Gain experience.
Once hired, deliver excellent work and maintain a positive presence on Reddit.
Share your own experiences getting remote work on Reddit to help others.
By tapping into Reddit's extensive remote work listings and communities, you can unlock new career opportunities. Approach it strategically rather than sporadically. The right job match is out there on Reddit. Start searching today.
A Thriving Community
Reddit is home to a thriving community of employers and workers in the remote job space. With the right subreddits and search approach, you can uncover great flexible opportunities spanning all industries and skill levels.
The key is being an informed and selective applicant – thoroughly vetting postings, customizing applications, acing interviews, and maintaining a professional presence. While scams do exist, they can be avoided with caution and common sense.
Ultimately, Reddit provides a centralized hub to find legitimate online work you can do from the comfort of home. Don't let the random scam postings deter you. With determination and perseverance, you can get hired for a well-paid remote job that suits your lifestyle.
So sharpen up your resume, research companies, and dive into the relevant subreddits for your field. Engage frequently and constructively with the Reddit remote work community. With the strategies covered in this article, you can gain invaluable skills, experience, and income.
The next great job opportunity is out there waiting for you on Reddit. Find it today and get paid for doing simple, engaging online work you love!